So, as was looking for a picture to go with our monthly prayer update, I found more photos that I wanted to share from the month past. I hope you enjoy them :)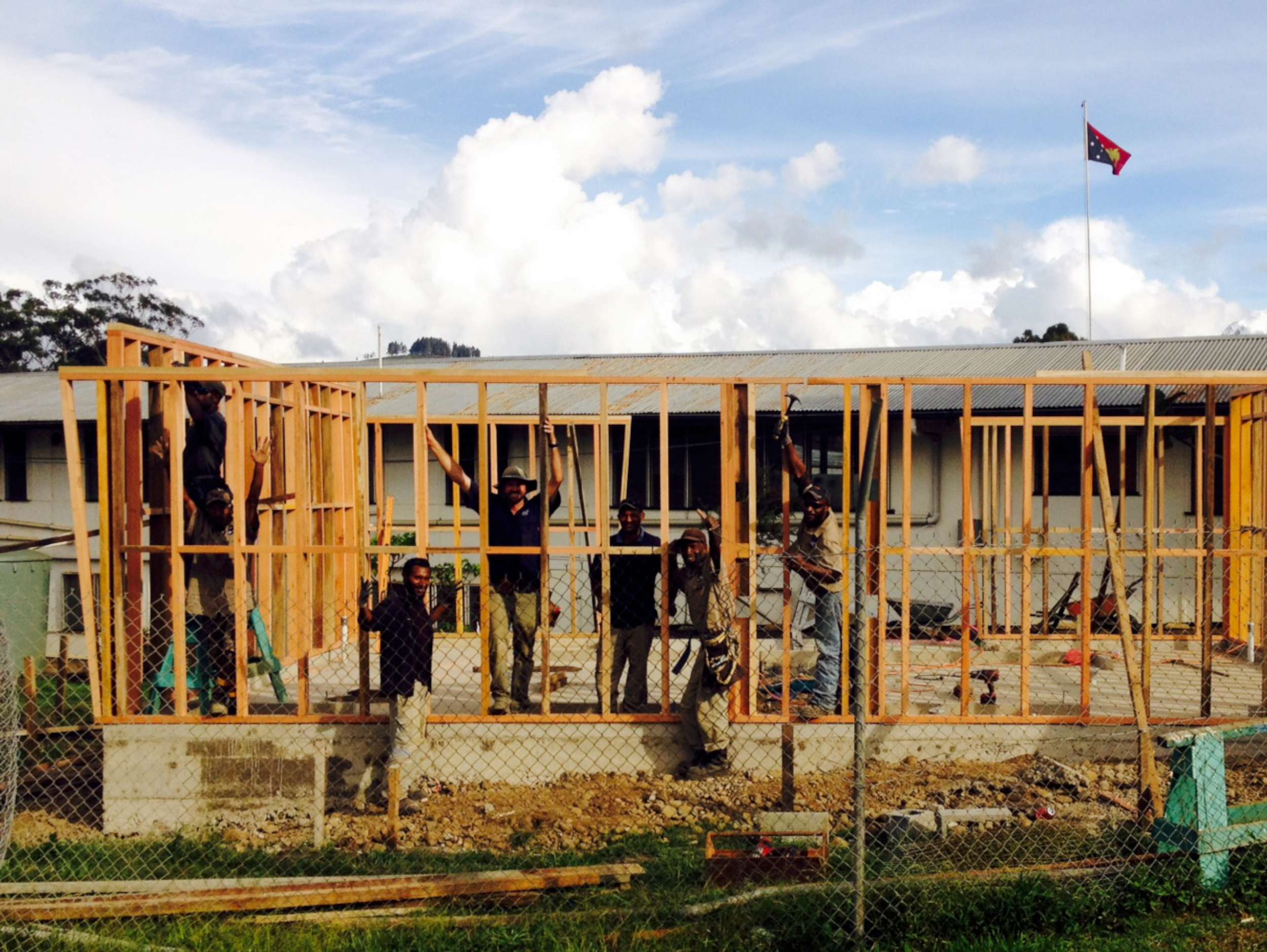 The Building guys working on the new bathroom block for the middle school. I love that the PNG flag snuck in the photo :)
And they took my photo after I took theirs... This is me and Amos.
Tiffany Crosland suits up and saves the day!
It's gotten cold lately and Mavis (my Tok Pisin teacher and our CAM bookkeeper) puts on coveralls and some weird head wrap to stay warm. I thought she looked like a genie-rapper.
Nori holding baby Inah at church while "big" Inah holds Millie.
After 2 (too short!) years, Mike and Inah are heading home and our church has a mumu for them.
The kids saying good-bye to "halmeoni" (grandma in Korean) at the airport :(
Saying good-bye to Mike :(
An all-too-common sight in missionary life.
Two of Kristi's 7th-grade girls that were baptized in the river!
Matt Young (CAM crony) buys a 10ft. long rare Boelen's Python on the side of the road so that it doesn't become snake steaks, striking fear into many women and children living close by :-O
The mysterious glass in the washing machine occurrence. Have you ever vacuumed and sanded the inside of your washing machine? I have.
Nori delivers a stellar art show exhibition after her week long art camp with Terry Lofgren.